September 1-2, 2002
Wow, this weekend was tight. Thursday night Matt, Jojo and I went to the SMCH soccer game. It was tight, what we did from there we entered the bronco in a car show and went too slow all the way on the interstate home.
Friday was tight, J, Aaron K. and I went to the BHS football game and were living it up talking to the ladies. Then chilled at Taco Johns and then at Aaron Knolls house. Met this pretty cool chick named Shelby.
Saturday J, Sean and I went to Jade's house then we met up with J and Aaron. We got stuck in my car during a hail storm then cruised Main. Ended up in the back of a car with two really high chicks, then we went to Kayla's house and chilled. THen went home.
Sunday I practiced with my band, and we rocked out. Can't wait till we record our CD on the 7th and 8th of Sept. Then after band Anne, Rachael, Kayla and I went to the Corn Maze, then met up with Derek and Dillon at TGI Friday. Then went to Emily's house. Emily is cool shit. She dressed up like a retard with us and went into Perkins. We spent the night at her place because her house is haunted. Then today after band practice met with Fern to film. And helped Tom with his chemistry video.
Phew.
OH, Gwen called me. She is pretty cool. WE gonna do something on Friday.
TTYL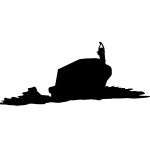 www.2Points4Honesty.com