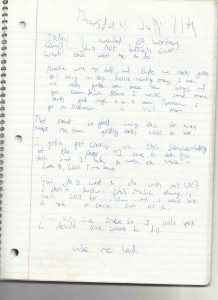 July 11, 2002
Today I worked at workers comp. Still not totally sure what they want me to do.
Practiced with my band, and dude, we really got get rolling on this practice-recording thing. I mean we really gotta learn these new songs and get them down. Before I write some more really good songs for us to learn. Tomorrow I go to Dickinson to visit Mary.
That shall be good. Living these far away keeps me from getting really close to her.
I gotta get cranking on this service-helping of the poor.
What do I want to do with my life? I don't know. This music thing is really cool for now,and I would love to make a career out of it.
You only live once, so I only get to decide once what to do.
Use me lord.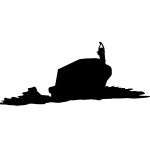 www.2Points4Honesty.com